Bar Unico Serves up Gelato in New Ice Cream Bike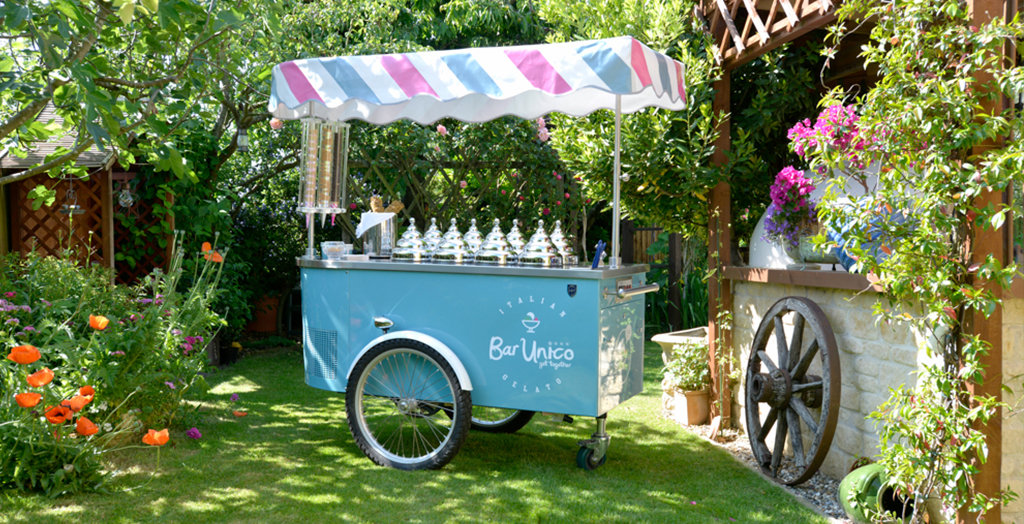 Book our beautiful new gelato bike – the perfect addition to special occasions, events and weddings. 
We are so excited to launch our brand new gelato bike! 
Our customers love our gelato so we thought, why not increase and improve that offer by purchasing a new cart which will enable even more people to enjoy the fantastic taste of our authentic Italian-style ice-cream?  
The cart has been hand built to order and shipped over from Sicily. It has been crafted to an extremely high standard by Italian craftsmen and will make a stunning addition to any celebration such as a wedding or garden party. We can't wait for people to see it for themselves! 
As well as starting the new wedding and events business, Bar Unico is also increasing its range of gelato flavours and waffle cones to include gluten-free, honeycomb and chocolate, all of which are suitable for vegetarians.